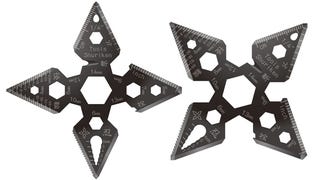 The folks who run the @Fuuwa Twitter account claim that if they can manage to get 2,000 retweets, they'll put this dangerous but handy-looking shuriken (aka throwing star) multitool into production. Despite assorted built-in screwdriver tips and wrenches, we all know this tool is only designed to fix one problem:…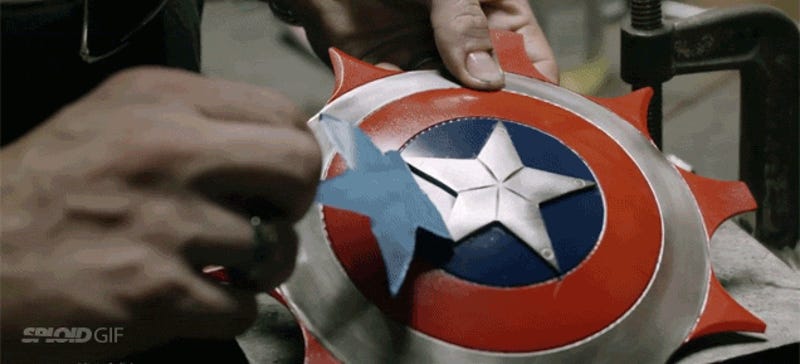 Captain America's shield is as iconic as comic book superhero weapons get but that doesn't mean there's no room for improvement. Man at Arms: Reforged decided to give it an upgrade by turning the shield into throwing ninja stars. Captain America should definitely use them for his next movie.
If this website is to be believed, come 2014, Lexington, Kentucky could easily replace Orlando, Florida as the most popular vacation spot in the country. Because next spring the city will be host to the nation's first indoor throwing star range and sake bar. Because nothing goes better with rice wine than a throwable…
Here's a reconstruction of what allegedly happened when Steve Jobs was caught with shurikens at Kansai Airport. OK, it's actually a reconstruction of how we all imagined it. But even while Apple denied it, Steve could still be a ninja.