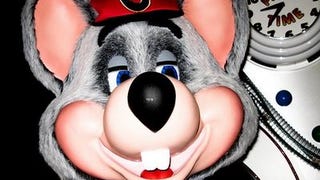 Did you know that the same guy founded Atari (in 1972) and the pizza/video-game chain Chuck E. Cheese? Nolan Bushnell was ousted from both companies right before they hit the big time. And now he's writing a science-fiction novel.
Computer Space, generally considered the first commercially-sold video game ever, is pretty rare these days, with only about 1800 of the retro-futuristic arcade cabinets made. Yet two of them just popped up on eBay.
Nolan Bushnell's super high-tech video game restaurant, uWink finally opened its doors last week and the first reviews are beginning to come in. The general concensus is that the place isn't even ready to be opened.