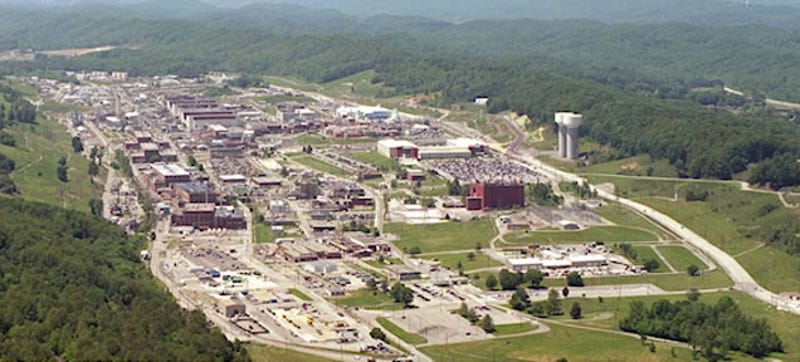 Back in the days of the Manhattan Project, the government set up a string of National Labs devoted to creating nuclear weapons. Now, those labs are playing a role in the opposite task: stopping them. A secret facility in Tennessee that replicates Iran's nuclear capabilities was key to the recent negotiations.
During the 1940s, the denizens of Oak Ridge, Tennessee, worked for the Manhattan Project, developing atomic weapons in their government-owned city. They went about their daily lives in the shadows of billboards exhorting them not only to support the war effort, but also to keep quiet about their jobs.
Some of America's biggest historical events, like Gettysburg or the Dust Bowl, are also some of the most complex—and rife with contradicting accounts. A new digital mapping system aims to apply Google Earth-like functionality to American History's mysteries.
As a flooded Nebraska contends with a potential nuclear incident, the tornado-ravaged state of Tennessee will soon have their own radioactive material to contend with — freshly imported from Germany!
When you're aiming at a target two miles away, the slightest perturbation could end up causing a catastrophic miss - not good enough for today's military. Until guns can aim themselves, snipers need the most accurate weapons possible. Engineers at Oak Ridge National Laboratory came up with a laser-guided correction…