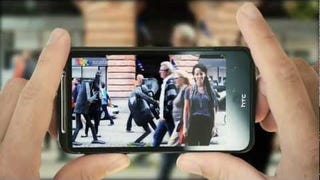 We've all been there. You're setting up a shot that perfectly frames your friend against the background but as you snap your picture the people in the background start moving around and mess it all up. The picture is ruined, your friend looks like a bobbing ocean buoy amongst a sea of people and you hate everyone.…
Newegg has listed prices for OEM copies of Windows 7—technically intended for little computer building businesses, but there's nothing stopping you buying them. And as long as you understand some mostly-minor limitations, you can save some serious money.
I mean, it's been six days since the RTM first leaked on BitTorrent. SIx days! That's like an eternity. At any rate, it is true—Windows 7 RTM Ultimate has already been cracked using a Lenovo OEM product key.
The six of you who have been following Gizmondo know that a new version was promised for this Christmas season. But surprise, surprise: it's been delayed due to economic instability and general crappiness.
While many sites today are claiming that MS is only offering Vista-to-XP downgrade discs to OEMs, CNet Asia found out that Microsoft support will allow anybody with a copy of Vista Ultimate or Business to call and request a downgrade disc themselves, just like it says in the license terms. So there you have it, any…
We're perfectly happy with the brushed aluminum backs of our iPhones, but some people are disconcerted by the difference between the back's black bottom and aluminum top. Now the Cellular Nationwide Network is offering the Apple iPhone OEM Metal Black Rear Cover, a replacement for that aluminum back that gives your…
We had a close look at the Windows Home Server (WHS) back in April, groping all its sweet, sweet home server features before we were shooed away by Microsoft's people. Good news for PC enthusiasts who want to do their serving from an old PC: Microsoft's just announced that they're going to release WHS as an OEM…
Planning on formatting your hard drive to lay down a nice, clean install of Vista Ultimate Home Premium where you had XP? Well then you had better plan on spending $80 more than you originally intended. It turns out that upgrade versions of Vista won't accept your old XP CD as proof that you really are just…
If you're looking to get a head start on Vista, Newegg has the 32-bit version of Vista Ultimate up for $199. More legit than bittorrent, but a little less legit than retail, this OEM version is supposedly only for OEMs. That doesn't stop Newegg, or you, from getting one for yourself. Quite a good deal, seeing as the…
i-Mate continues the practice of letting the CEO's two year old child name their phones by releasing the i-Mate JASJAM and the i-MATE SP JAS. The JASJAM is their re-badged version of the HTC TyTN, and the SP JAS is their HTC MTeoR. Honestly, we can't decide which one of these two sets of names we dislike more. Though,…
With electronics manufacturers constantly striving to make everything smaller, here's the latest shrinkage, a pointing device destined for handheld devices, cellphones and such, called MicroNav 360. This OEM pointing device is 10mm square and scarcely thicker than 1mm, which makes it about the size of your pinky…