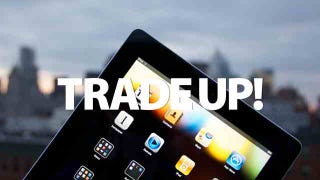 Dobrý deň, môj. Acer Hornet. Kontaktovať prostredníctvom mojej e-mailovej.
It seems that Bill is going to eat more than one burger before he leaves Microsoft. After countless rumors, it is now official: they want to buy Yahoo for $31 per share, for a total of $44.6 billion in cash and stock. Check The Other Steve's love letter to the Yahoo board of directors after the jump and take our poll:…
If you have an old TV lying around, it may actually be worth something again —like $100 towards a new Sony set to be specific. Besides encouraging consumers to spend ungodly amounts of money on Sony products, the offer is intended as to build on their "Take Back" Recycling program launched this past September.
If you have not yet chosen sides in the battle between the Sony Reader and Amazon Kindle, the fact that Amazon's product will not be available again until after the holidays may be one reason to pick up the Reader. The fact that the device is $100 cheaper may be yet another. If that still wasn't enough to help you…