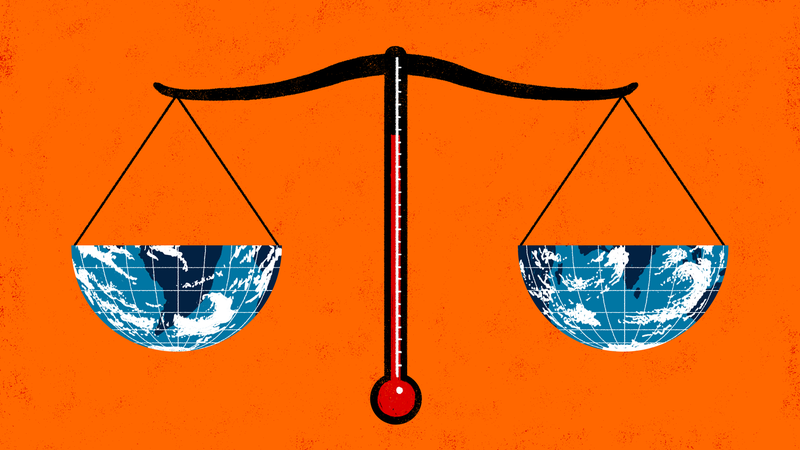 In a remarkable development in what's shaping up to be a high-profile legal battle, a U.S. District Court judge has ordered a first-of-its kind court hearing on the science of climate change. It's already drawing comparisons to the famed 1920s Scopes Trial on teaching evolution in classrooms.

Alaska Senator Lisa Murkowski has spent decades seeking oil. Specifically, oil that lies beneath the tundra of the Arctic National Wildlife Refuge (ANWR). With this week's passage of a GOP tax bill containing a provision to open ANWR to drilling, she's finally achieving her goal.

If you don't often associate nuns with environmental activism, you probably haven't met the Sisters of Mercy. The Roman Catholic women's organization strives to "act in harmony and interdependence with all of creation" by advocating action on climate change and standing in solidarity with pipeline protestors. This…
A magnitude 5.0 earthquake rattled the Oklahoma prairie town of Cushing last night, damaging several buildings and threatening one of the world's largest oil terminals. Earthquakes are now a disturbingly frequent phenomenon in the region, with all signs pointing to the practice of disposing oil and gas field…
Human-induced earthquakes are on the rise in the United States and Canada, likely as a result of oil and gas industry practices. New research suggests this isn't a new phenomenon, and that several quakes felt in Los Angeles during the early 20th century were likely caused by human activity.

Crude oil—or petroleum—has been used since ancient times for several purposes, mostly for dimly lighting up buildings and streets. Only after inventing the fractional distillation of oil and discovering vast mineral oil fields under the ground and sea in the 19th and 20th centuries, petroleum became the most important…