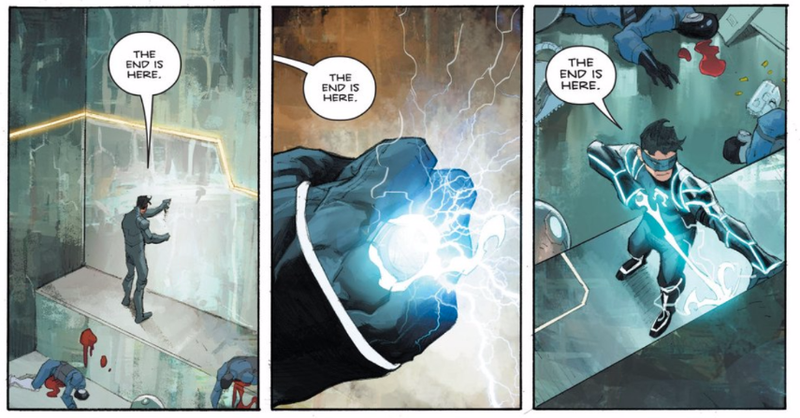 Death has symbolism. Sometimes how you die can be just as important, if not moreso, than how you live. The last issue of The Omega Men cements the DC Comics series as one of the best superhero books ever, with a finale that has me wondering if it was meant to be an improvised explosive device all along.

It's been a remarkable year for comics. Huge publishers like DC and Marvel have rejuvenated their line-ups with tons of amazing books; beyond the big two, there's been some of the most compelling, challenging material in the industry we've seen in years. It was hard to narrow it down, but here's 20 of 2015's best.
With last week's release of December solicitations, DC unveiled a culling of its ongoing comics—eight comics in total were announced as being canceled by the end of the year. But thanks to fans, one of the comics scheduled for cancellation has been saved: The Omega Men, one of DC's best current comics, lives on!
DC may be in the middle of its big crossover event Convergence right now, but in a few months everything will change as the company reshuffles its publishing line. Want a sneak peek? DC have released 10 standalone free comics teasing the new Batman, a new outfit for Starfire, and much more.