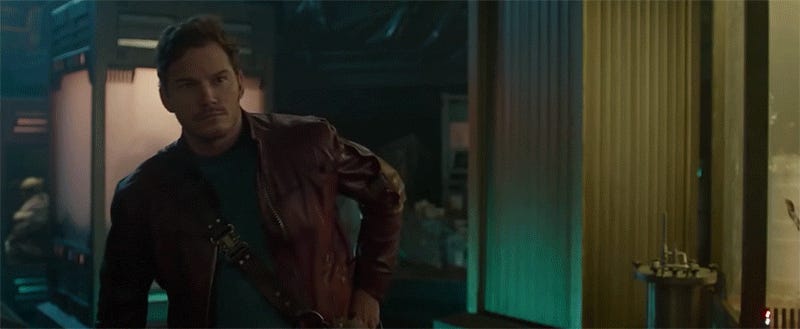 People screw up. And in movies, you'd expect that when someone screws up that those scenes would just be played for laughs as outtakes or on a blooper reel. But sometimes everything else about the scene is so good and the screw up is so unexpectedly perfect for the movie that the directors include the screw up in the…
This is so silly I can hardly stand it: An outtake from Shaun of the Dead, in which Simon Pegg and Peter Serafinowicz pretend to be John Lennon and Paul McCartney (instead of Shaun and Pete). This may be old footage, but it's new to me – and really, who can't get on board with Simon Pegg corpsing all over the place?
Everyone gets goofy in this gag reel from the Star Trek: The Next Generation Season 2 Bluray. Watch Brent Spiner fail to tell a dirty joke, plenty of Michael Dorn giggles, and the way Patrick Stewart and Jonathan Frakes comfort one another when they stumble over their technobabble.
No one can accuse the witty TV series Better Off Ted of being saccharine or tame. At least not after this compilation of Veridian Dynamics employees calling each other lazy drug addled twats. Creative cursing and NSFW scientist banter ahead...
Since today is officially Lost anticipation day, here's a scene that was cut from tonight's episode. It includes pretty minor spoilers, but you can pretty much see why they left it out. It does raise an important question about Juliette, however. It aired on last night's Jimmy Kimmel. [Lost-Media]