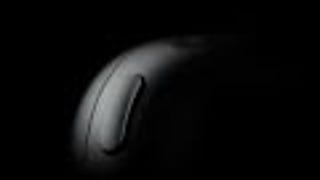 I guess if HP thinks its webOS tablets are going to be the month's best gadget porn, then this counts as foreplay: an oh-so-brief glimpse of the purported Palm slate peeking out from the shadows. Cheeky thing.
Fox News is reporting that that these spec sheets are the first look at Palm's rumored webOS tablet, PalmPad. Apparently at CES we'll see not just one but three versions of the slates, which will run on Sprint's 4G network.
Ever since HP's acquisition of Palm was announced in April, everyone's been clamoring about a webOS tablet. It could be very cool! And according to Engadget, Personal Systems Group VP Todd Bradley told HP employees that just such a product, codenamed Hurricane, was on track for the first quarter of 2011. Could the …
Some interesting news from Fortune's Brainstorm conference: HP VP Todd Bradley says that the company's Windows 7-running tablet, the one Steve Ballmer showed off at CES, will not be a consumer-focused product. But webOS 2.0 is arriving later this year.
More information is coming out about HP's webOS tablet. Yesterday we learned it may be called PalmPad, and today it seems that the tablet's screen will recognize a digital pen. That's added functionality, right there, and an important iPad differentiator.