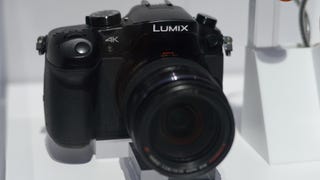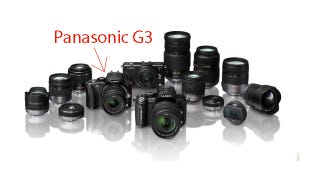 According to 4/3 Rumors, the Panasonic Lumix DMC-G3 is going to be announced tomorrow. The G3 is Micro Four Thirds camera that's a successor to the pretty sweet G2 and is supposed to be 25% smaller than the original.
When we first got wind of Panasonic's AG-AF100 micro four thirds camcorder back in April, it sounded more like the rough sketch of a good idea. Now that Panasonic's filled in some of the blanks, you can color me excited.
At $6,000 this pro camcorder isn't likely to end up in too many of our homes, but it's the first time Panasonic's used its popular micro four thirds design on a camcorder. The format is here to stay.