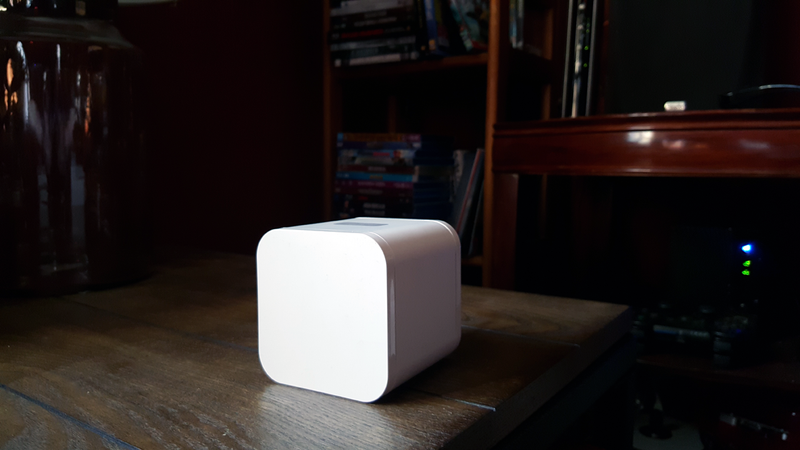 Parenting often means managing a small network. It's challenging because there's no built-in way to apply the same parental controls across all of the tablets, laptops, and other devices your family uses. That's where Circle comes in. It helps you effortless manage content and screen time for every family member.
If you spend any time around young children you'll know what a soothing and calming influence a tablet can be, but it's potentially a pretty dangerous one too—there's plenty of unwholesome content out there on the internet and app store for your little friend to accidentally stumble across. Here are the best ways to…
Plenty of the features in iOS have secondary uses that you might not have thought about, and that includes the parental controls. You can find them under the Restrictions heading of the General tab in Settings and whether you're a parent or not, this special PIN-protected mode can come in very handy.
Let's face it, the internet is a wicked cesspool of filth and debauchery filled with weirdos, pervs, and foul-mouthed trolls. You can ensure that your kids remain untainted by these corrupting influences while they surf the web simply by activating the integrated Parental Controls of every major OS and gaming system.…
Kids these days just can't keep their grubby hands off smartphones and tablets. Once they see the big shiny screen, it's over. Boogers wiped on your home button, drool trail on the display—it ain't pretty. But what's worse is if they accidentally tap into your phone's personal information: private pictures, salacious…
Amidst all the great stuff in iPhone 3.0, there's bound to be a few oddballs that just aren't as impressive or useful as we'd like—for example, "objectionable content" warnings on such harmless apps as Shazam.
AT&T's mobile division is going to follow Disney Mobile and others by introducing its "Smart Limits" parental controls: parents use a web interface to set call blocking, calling hours, text message and download limits. But unlike many similar child-protection systems, this one will cost users $4.99 per month—per kid.
The FCC approved the D100, a Disney-branded, quad-band GSM cellphone sure to be a hit on the playground. Interestingly, the 12-button keypad can be switched a a more simple four-button one since kids have be proven to be unable to operate more than four buttons at a time. The usual parental controls are here as well,…
Bob will become a hated name in households throughout the world if this product comes to market. Bob lets mom and dad assign each of their kids a pin number, and when parents install this timer in between an AC power source and anything that plugs in such as computers, TV or games, it will precisely control the…
TiVo CEO Tom Rogers will be touting KidZone in an announcement this morning, a service that hides all that big bad grown-up stuff from the wee ones. Expected to be launched in June of this year, KidZone lets parents control what their children watch and the environment from which they choose the programs. The…