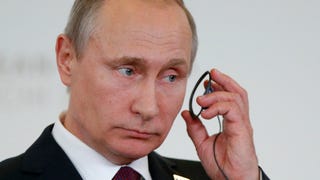 Twitter parody accounts are the second worst thing on Earth. What's the worst thing? When Twitter shuts down parody accounts because they might offend public figures. That's what Twitter has been doing recently with accounts that poke fun at Russian politicians, such as @DarthPutinKGB. And the American government…
Imitation is supposed to be the sincerest form of flattery, but for comedians on Twitter it's a pain in the ass. Joke theft is rampant, with "parody" accounts and spambots racking up thousands of followers by tweeting stolen jokes as their own. But now Twitter is helping people bust joke-stealers.
Twitter is a mess, but parody account Twitter is a social networking hellscape unto itself. Between the Black Stewie Griffins and Pharrell's hats is a black hole as old as time, pulling all of #teamfollowback into its gaping maw. I'm talking, of course, about the Will Ferrell accounts.