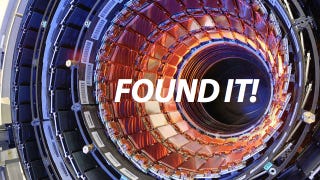 Until now, electrons have been regarded as elementary particles—which means that scientists thought they had no component parts or substructure. But now, electrons have been observed decaying into two separate parts—causing physicists to rethink what they know about the particles.
Since 1990, doctors have been regularly treating cancer patients using proton beams, which work similarly to radiation. Proton therapy is more precise, however, causing less harm to healthy surrounding tissues. Unfortunately, generating a proton beam requires a particle-accelerator facility that's the size of an…
Ok, so it may come with a stylus, but Ten One Design's Particle Case manages to keep the iPad from overheating—something that may be plaguing your experience.