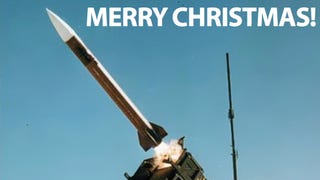 Lucy, you got some 'splainin to do! A German vessel carrying 69 American-made Patriot missiles and 160 tons of explosives was detained en route to China. Nobody has any idea who shipped it, or to whom.
When Apple TV 3.0 came out, we were unimpressed. Readers asked what else they could use to play their many videos. Here are five nice ones for your needs—nearly all cost less, and do more, than ATV. UPDATED
Ars tricked Matt Woodward into running a gauntlet of tests on eight USB flash drives—a gadget you typically only evaluate by price/storage—to discover the secret king of flash drives. It's an epic piece.