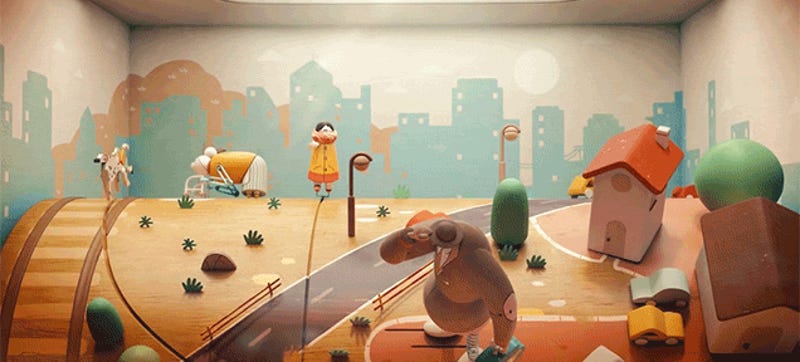 You know those old machines where you drop a coin in and it starts whirring and spinning and everything comes to life and you're supposed to have fun as you watch the little people move in a set pattern because that's the only form of entertainment that exists? This music video for Jane Bordeaux's 'Ma'agalim'…
When I harken back to the days before the internet, I can't help but think how true this is: we know so much more now, but boy do we do less with it. Although instead of going to make the world a better place, I generally just went to kill time at the baseball card store. [Penny Arcade]
Using Kinect voice commands to navigate Xbox Live is a pretty empowering experience. Maybe a little too empowering. Maybe... deadly.
You like Apple Geniuses? Penny Arcade shows an educated guess at how much you're going to like Microsoft's retail stores when they open right next to Apple ones this fall. Spoiler: a lot. [PA]
Wes Moss. Certified financial planner. WSJ reader. Local host radio. Porcelain dog collector. Ultradouche. Jason nailed him. Now Penny Arcade has a take on the Zune Pass itself with the argument of the Zune ad.
Our buddy Ramon (who if you remember, created the ultimate Legend of Zelda Wii mod) has done it again. This time he's taken an otherwise plain-Jane Nintendo DS Lite and turned it into a Legend of Zelda masterpiece that Miyamoto would be proud to use himself on the train to work every morning—that is, if he didn't have…

Gabe and Tycho deftly tackle the impending and terrible ramifications of the Zune's WiFi powers. And to think that we'd thought it would be something akin to gravy, plus a cherry on top, plus a bag of chips. Which probably only sounds good when you're really hungry.