Bonus: All the new Macbook Pro HDDs, in every size, are now perpendicular drives.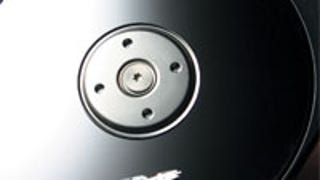 We're getting a kick out of Hitachi marketers, where last month they announced an HDTV line they called Wooo—no kidding— and now they're touting a perpendicular hard drive they've named the "Drive of Steel." What's so super about it? Hitachi says the 160GB Travelstar 5K160 2.5-inch drive is so perpendicular that…
We told you about the Seagate Barracuda 750GB internal hard disk, and now it looks like the company has dressed up that drive in a techno-fantabulous enclosure, offering it in external trim for a hefty $559.