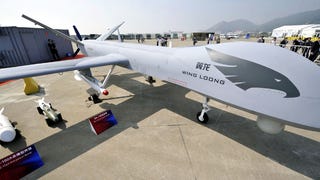 Governments around the world will soon have a new tool to fight wars, carry out assassinations and suppress domestic dissent. According to military experts, the capability to build or purchase lethal aerial drones is spreading so fast that we've passed the point where we can do anything to prevent it.
Legendary philosopher Peter Singer once imagined a scenario where a pill could double human lifespan, and argued that such a world would never be as happy as one without the medicine. Science fiction author and philosopher Russell Blackford disagrees.
Journalist Peter Singer has a new book out called Wired for War, about all the scifi-influenced tech being deployed on battlefields right now, including autonomous robots. He explains the folly of robot war.