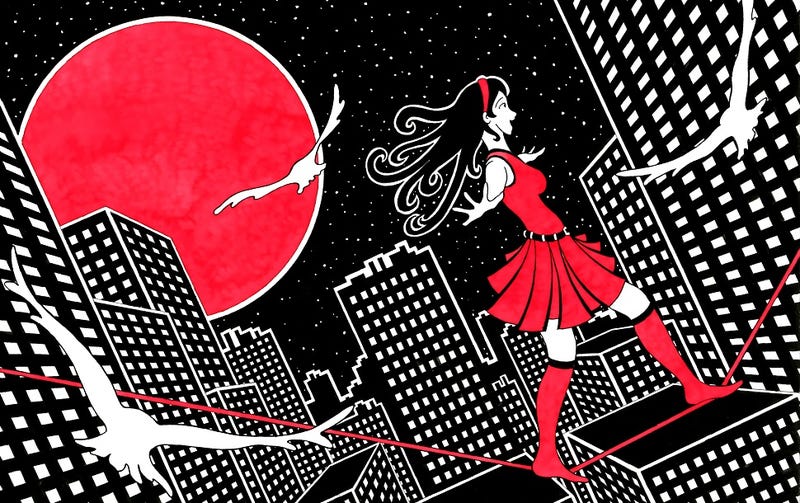 When I first obsessed about the idea of being a science-fiction writer, I was captivated by the Slipstream movement, which aimed to bust genre boundaries and shatter expectations. And reading about 1975's science fiction boom makes you realize how great the New Wave was. So maybe it's time for a new movement with a…
There are tons of sites out there with reviews of science fiction books — but what if you want the nudist perspective? The site Yarns Without Threads has you (metaphorically) covered.
Have we gone multiverse crazy? Iain Banks' latest novel, Transition, is just the latest of a long line of sideways-traveling books, and this theme is more prevalent than ever. Here are some of my favorites, with spoilers and foul language.
Shove some dream gum in your face, because the first trailer for Syfy's TV movie Riverworld is out. Watch the half-naked Tahmoh Penikett get tortured by blue men in the adaptation of Philip José Farmer's Riverworld series.
He may already be the most iconic character in detective fiction, but who says Sherlock Holmes doesn't have a place in science fiction as well? We explore some of the Victorian sleuth's most fantastic adventures.
Click to viewWhy do so many amazing novels sprawl into so-so trilogies? Let alone blah tetralogies, or dull ten-book series? Blame "Herbert's Syndrome," in which a great writer gets tempted to keep writing about a popular universe, like Frank Herbert's Dune, long after its expiration date. (The Fantasy Review coined…