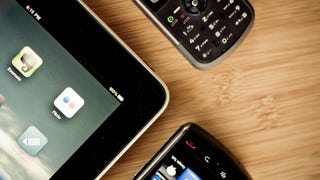 WhatsApp, the Instant Message client beloved of people too cheap to text, appears to contravene international privacy laws because of the way it forces users to grant it access to their entire address book.
Your phone number is just a string of meaningless digits you have to memorize. What a bummer! Wouldn't it be better if your phone number was a username?! That's the grand, horrible plan behind Sprint's new StarStarMe service, and it won't be long before it goes bad.
Do you remember the olden days of losing a phone? Crap! You lost all your contacts! What do you do? You probably didn't have a smartphone and you probably didn't sync your contacts, instead, you went to Facebook and told your friends to give you their numbers. Those phone numbers are still on Facebook.