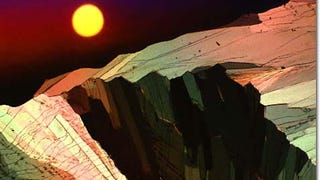 The photographs from the Molecular Expressions Art in Photomicrography project appear to capture local landscapes and alien worlds, but the photographers can create these images without ever leaving the lab. These "microscapes" are made with vitamin C crystals, aspirin, penicillin, and other ingredients to create the…
The black mastiff bat (Molossus rufus) grows to be about 30 grams, but these little guys are just embryos, their bodies hairless, their eyes closed, and playing inadvertent tribute to two of the three wise monkeys.
At Nikon's annual Small World Photomicrography Competition, scientists and professional photographers work together to capture the freakiest of the teensiest and tiniest flora and fauna on film. The unseen world they shoot is beautiful... in a terrifying sort of way.
Photomicrography is one of the areas where art and science collide, providing us with some truly awe-inspiring images of a largely hidden world. It allows us to see the microscopic play of light over chemical compounds, the unseen patterns contained in our bodies, and the tiny creatures who float undetected through…