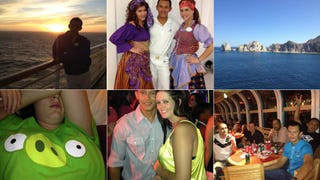 That's Nelson above. That's Nelson partying. That's Nelson with his girlfriend. All those pictures were taken with an iPhone he stole. Pictures that were sent back to the phone's original owner, Katy McCaffrey, through Photostream. McCaffrey posted a hilarious Facebook photo album detailing Nelson's various adventures…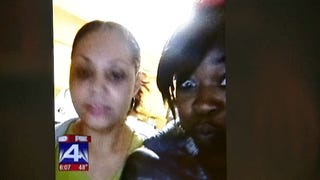 Ken McLellan's iPad was stolen in December. That sucks, but hey, not much to do about it. Except now he's started getting Photo Stream uploads on his iMac from the wayward iPad, and he's trying to use the pics to track down his tablet, and maybe the thieves.
We're not the biggest fans of iCloud's Photo Stream feature, largely because you can't manually delete pictures saved to the cloud without wiping everything out. But as devs are noticing in iOS 5.1 Beta 2, that's about to change...kinda.
Along with the barrage of updates and novelties unleashed today from Cupertino, Apple has pushed out the Apple TV 4.4 software update, which features some new ways to stream content to your TV.
iCloud's out today! And a lot of computing lives just got easier, assuming you could get all the requisite software to download and install. But one thing isn't cloudily fun: Photo Stream. It's a mess.
While testing iOS 4.3 Beta 2, I came across a mysterious error message proclaiming PHOTOSTREAM_NO_NETWORK_WIFI. Thanks to 9to5 Mac digging into the iOS file system, that message makes some sense now: It may be referencing Apple's new media streaming service.