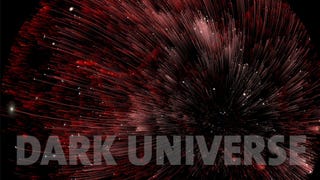 Observe the night sky at the historic Mount Wilson Observatory, soar across the Milky Way Galaxy, and parachute through Jupiter's atmosphere in Dark Universe, the new Hayden Planetarium Space Show opening at the American Museum of Natural History on Saturday, November 2.
The Adler Planetarium just renovated the Grainger Sky Theater with a big honking screen. The display will mimic being in space with a 8,000 by 8,000 pixel screen that's supposed to deliver "the largest single seamless digital image in the world". For reference, typical movie screens 'only' spit out 2k by 4k pixel…
Ye olde scientific method isn't going anywhere, but the tools that advance our understanding of the crazily complicated around (and inside) us have rapidly changed. The NYT takes a look at the easier, better, faster, stronger scientific community.
io9's and Tokyo Mango's Lisa Katayama has explored the Tokyo Science Museum's newest 3D planetarium theater, the Synra Dome, and reported back with all the tech specs we've been dying to know. Synra uses twelve projectors to throw images onto a 33-foot, 3000x3000 pixel single-paneled screen. A pair of $200 3D glasses…

Welcome back to MangoBot, a biweekly column about Asian futurism by TokyoMango blogger Lisa Katayama. The International Space Station is flying straight at me. "This is a glimpse into the future," a voice says from somewhere above my head. "This is what the ISS will look like when it's completed in 2010." The giant…
Don t let that smog-infested city air get you down. Enjoy the stars with this toy. It will simulate constellations indoors with the help of high-brightness LEDs. You can load in a variety of different plates that show different constellations and it uses batteries so it can be easily transported around. This is…