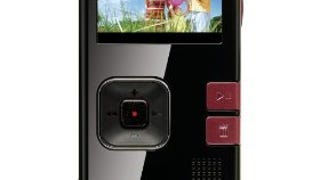 Creative today announced their second-generation line of Vado HD pocket camcorders. The most interesting tidbit is the new Mac-friendlier Vado Central software, which allows for easy direct transfer to iMovie. Even better, that software will also work for older Vados.
Though it's a budget model, the latest Xacti still has a 10-megapixel CMOS sensor that records 720p video (H.264 encoded MPEG-4). But the best part: it looks to have built-in Eye-Fi for super-easy wireless video/photos transfers to your computer.
The Gadget: The Kodak Zi6, a cheap pocket camcorder that records 720p HD video, vying for title of best camcorder under $200.