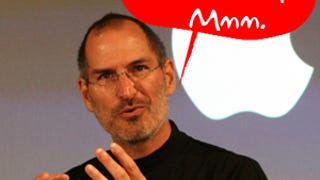 P.A. Semi, the chip design company Apple picked up for a song, is best known for its super-efficient PWRficient processor, a PowerPC variant. One of the big customers for the CPU is the Department of Defense, which makes use of it in programs in every major branch of the military, and they're not thrilled by the…
If you've still got any amount of fondness for the Amiga brand in you, you'll be happy to hear that the old-timey PC maker is planning on releasing two brand- spanking-new PCs next week. Amiga's still using the PowerPC architecture, which makes it unlikely that you're going to be running Windows Vista on it natively.
Christopher over at Playlist Mag has devised a method of booting those fancy new Intel Macs from an iPod. Power PC-based macs could be booted off Firewire compatible iPods with no problem, but apparently Intel-based macs would tell you it isn't a valid target.