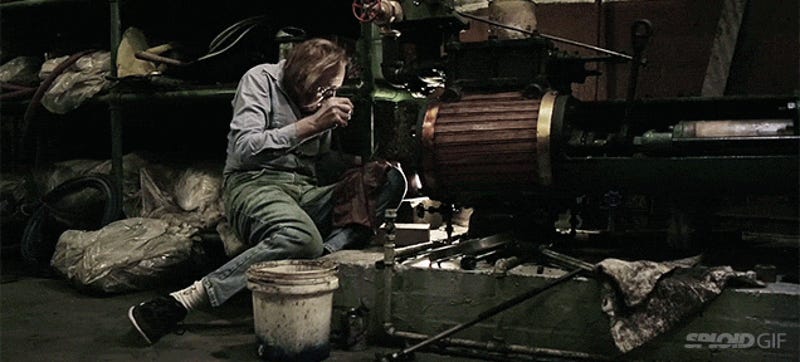 Conrad Milster is the Pratt Institute in Brooklyn, New York's chief engineer and has been working at the power plant for over 50 years. Conrad Milster is also such a wonderful character and this short doc on his life is such a joy to watch. You get to see the old technology and gear of the steam plant along with his…
There is a hidden industrial gem north of Lake Balaton, near Balatonfűzfő, Hungary, and when I say hidden I mean it. Because what else do you call the bare remains of a wartime power station 30 feet deep under the ground? Luckily I got a chance to bring my camera inside the haunting corridors of this long gone…
At the dawn of the electrical age, power plants were more than just utilitarian buildings. They were grand, soaring temples to a near-magical substance that was changing the world. Most of these buildings are now abandoned or demolished. But I recently visited one of the few that remain: the 99-year-old Kelenföld…
A new hybrid power plant to be built in Turkey will combine a traditional gas-fired steam turbine with solar thermal power and wind power, according to GE. It's a step toward integrating renewable sources into the traditional power grid, using steam and mirrors.
An official with Japan's nuclear and industrial safety agency told CNN that "a meltdown may be under way at one of Fukushima Daiichi's nuclear power reactors" (the plant that exploded). Earlier, it looked like things would be under control but the company began to experience difficulty cooling the reactor, even…
The only times I've noticed power plants are when they blow an obnoxious amount of smoke in the air. If I lived in Copenhagen though, I think I would hang out at their power plant. The waste-to-energy plant is called the Big Vortex and the roof of the plant will be used as a ski slope. Seriously, it's part of a…
Though the EU has been clamoring to reduce carbon emissions, Germany is in the process of building 26 new coal-burning power plants. Here you can see a gigantic excavator machine mining brown coal near the Boxberg power plant yesterday. Consider this a "before" picture. Want to see what happens after the excavation?

The October, 1939 issue of Amazing Stories published this painting of the atomic power plant of the future. The image can also be found in the book Out of Time by Norman Brosterman.