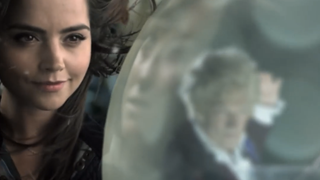 We know how (and where) franchises go to die, but what turns a one-off movie or a standard TV series into a franchise that can go on, sometimes even for generations?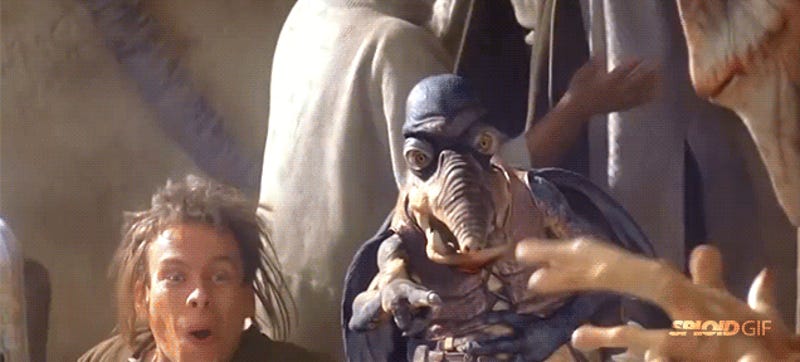 I'm really digging all these Guardians of the Galaxy-style trailers. This movie's vibe is so good and fun that it can even make the Star Wars prequels look good! What is this black magic? Maybe Disney should give all the footage to these editors and re-release the trilogy as something that makes some sense.
In what might be the most bombad idea of the year, a Disney executive has revealed that those Star Wars stand-alone movies that have been discussed will be prequels — specifically, origin stories, potentially focused on characters like Han Solo, Yoda, or that guy on Cloud City with the ice cream maker.
Hollywood sells us quick hits of entertainment, and counts on our attention-deficit disorder to keep us distractible. But Hollywood also has its own case of ADD, chasing fads and cool ideas, and then running them into the ground. That can be a very good thing, because some fads are so dumb you can't wait for Hollywood…
Star Trek and Star Wars keep venturing down the dreary route of prequels, and in the process, they've made the universe a way less interesting place. But prequels aren't just boring and predictable — they're also morally wrong and a scourge on humanity, because they portray people as helpless pawns of a history that's…
Must-see TV shows are futuristic classics that shouldn't be missed. Of course, not every must-see is perfect. That's why we've rated them 1-5 on the patented "crunchy goodness" scale.

Title: Enterprise (later Star Trek: Enterprise)
Date: 2001-2005

Vitals: The early seat-of-your-jumpsuit days of Starfleet, complete…