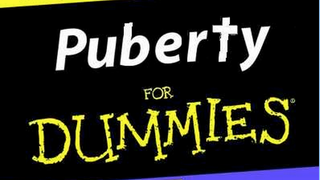 Everybody goes through puberty differently. For me, height came first: I shot up 5-inches during the summer before high school – and there was definitely some mental whiplash when I could suddenly see over a lot of my classmates' heads. Tell us how your body first let you know there were some changes on the way!

Maybe you grew so fast it left stretch marks on your legs. Or your voice started cracking every time you got on the phone. Or you hated needing to wear a bra. Growing up means going through puberty. It's an integral part of becoming an adult. But we still don't know how our bodies start the process.
Sometimes, bad luck leads to insights. A study published today in the Journal of Clinical Investigation has added a new twist to our understanding of the way the system that controls puberty in mammals develops inside the brain – thanks to two brothers who both inherited the same rare disorder.