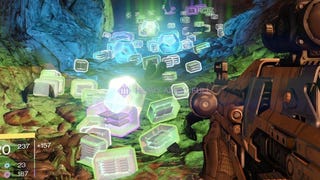 If you've been playing Destiny recently, you might have heard of the mystical 'Loot Cave', an 'exploit' that allowed players to farm loot for hours - it's now gone. And I think that's quite possibly the worse thing Bungie could do to try and engender faith in its fledgling new community.
Synergy! Gamification! Likes! Viral! They're all awful bullshit buzzwords that marketing folks love to use to spin their product. The words sound really nice coming out of your mouth but they don't mean anything. If you can only describe your product with buzzwords, you already screwed up. [YouTube via The Awesomer]
Every company has to deal with people who talk about it on the Internet, and different ones handle it differently. Nestle for instance, maintains an elite team of Digital Accelerators that, as an article by Reuters reveals, watches the wide world of Internet comments like a hawk.
Click to viewWhy fix the spill when you can fix the brand? That pretty much sums it up, doesn't it? We've seen how BP deals with coffee spills. Here's how they deal with rebranding.
I bet the Walkman would have trended, if Twitter was around then. I bet even Betamax would have burbled to the surface. Hell, I bet the first Walkman phone would have trended, back in 2005. So just do... anything. [SonyEricssonNA]
In a recent interview, Zune PR head Adam Sohn told the New York Times that "babies are born every day without an iPod. We will get there." There being, presumably, more than the measly 2% market share the player holds now. But babies? Really? Microsoft, I think I've figured out your problem-you're going after a…