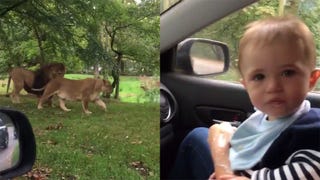 As the new Planet Earth series has us remembering, nature is awe-inspiring, and unparalleled in its complexity, diversity, or cruelty. Observing the eternal arms race of species competing to claim a limited number of resources as it plays out through specialized biology over the course of millennia is humbling…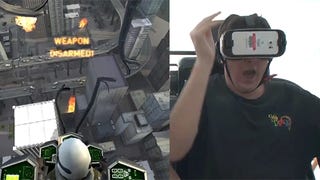 Rollercoasters make people puke. VR makes people puke. Previously, we wondered what kind of monster would try to combine these two things. But now that we have our first hands-on video of the new Occulus-augmented coaster at Six Flags and… it actually looks like a lot of fun.
Click to viewOn Tuesday we asked you about the one thing you wouldn't want spilled on your keyboard, and we were surprised how much you had to tell us. We have a brand new Y7 Toughbook laying around the apartment, which Panasonic claims can handle six ounces of liquid poured right into the keyboard. We decided to put…
Sure beats shopping carts: This Chinese supermarket has rollercoasters running through its aisles. If you miss your cornflakes, you'll have to go for another ride. Clean up in aisle 5!