Hello, and welcome to another weekend installment of Reading List where we show off some of the great science and tech reads you might have missed (while continually reading gizmodo dot com, of course). This week's narrative big hitters comes from Motherboard, Wired, Quartz, and The New York Times. Take a break from…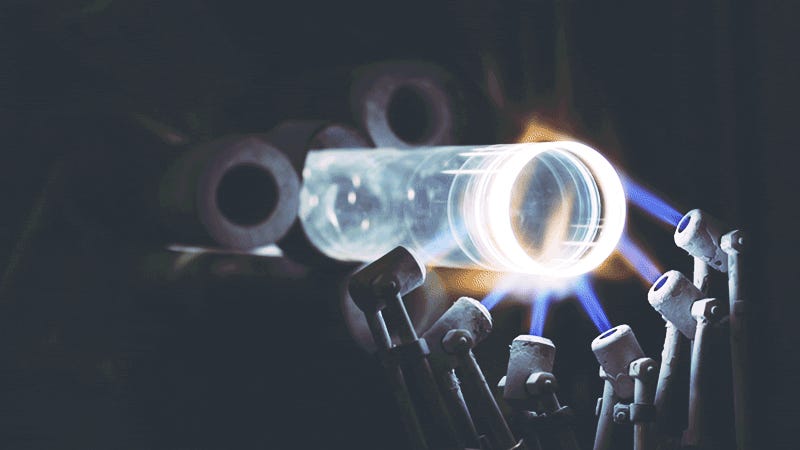 If you work in a lab, you've probably used lab glass made from quartz. But you probably haven't realized that the reason those test tubes are so durable is exactly what makes them so hard to mold. These beautiful GIFs, shot at GE's Global Research in upstate New York, shows exactly what it takes to make those beakers.
From sad, anger-inducing news about bomb-sniffing charlatans we segue, thankfully, into some bomb detection news that may actually save lives. Made of quartz rods, this sniffer looks to be the real deal. Let's get it to where it's needed.