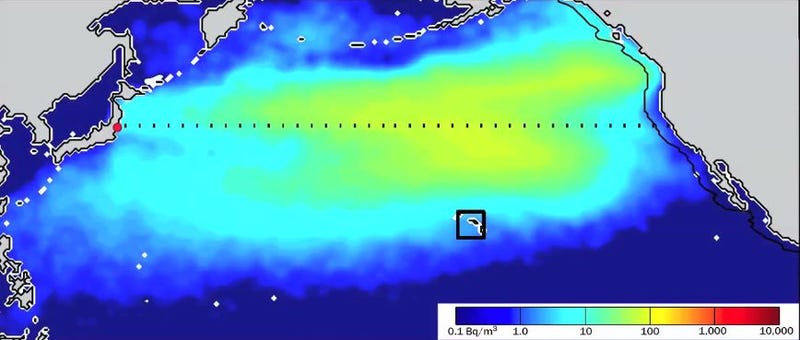 The Tōhoku earthquake and tsunami may have struck three years ago, but radioactive water from Japan's beleaguered Fukushima nuclear power plant is now being detected near Canada's West Coast. Scientists will be monitoring North American shores for the next two months, but projections point to good news.
The operator of Japan's infamously crippled Fukushima nuclear power plant recently attempted to move some radioactive water from one tank to another. In the process, it spilled four tons of deadly sludge.
The Associated Press reported Monday that a nuclear power plant on the western edge of the state had a "very slightly radioactive water" spill over the weekend, which should probably be alarming, but, in fact, is no big deal.