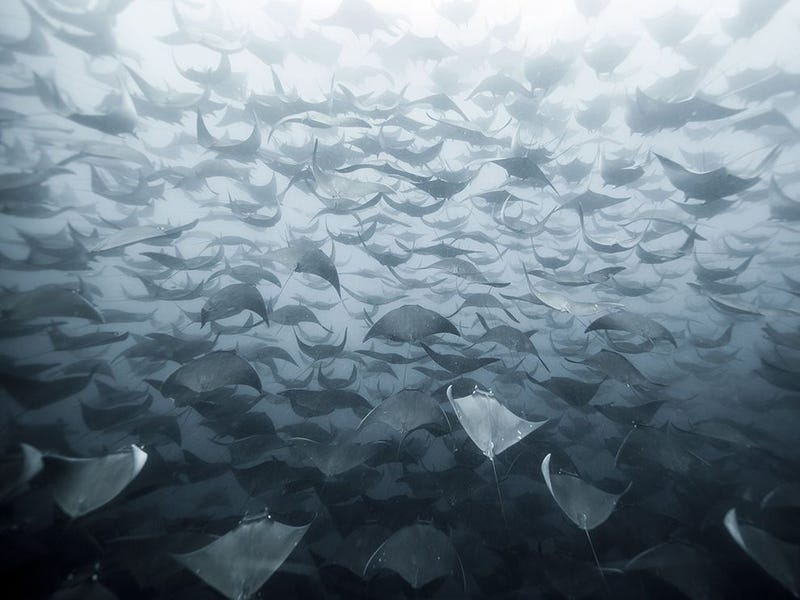 Mobula rays are perhaps best known for their bold attempts at flight*, but these animals can be every bit as stunning below the waves as above them, as this remarkable photograph reveals. They almost look like an alien invasion.
If you were to suggest that members of Elasmobranchii — the subclass of cartilaginous fishes that includes sharks, rays, and skates — look incredibly different from us humans, I doubt that many people would argue the point. In fact, one look at the alien-like skeleton of Leucoraja erinacea, the species of skate…
Maybe I'm just a little warped, but I was hoping for a bigger reaction from our pain-loving scribe. Props to the reporter for having the cojones to do it though, 'cause I know I sure wouldn't have volunteered.