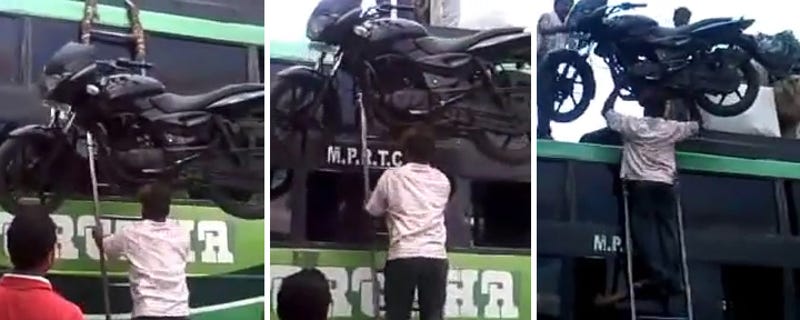 This guy in India must be a superhero because he has superhuman strength and gravity breaking balance. Just check out this video of him carrying a motorcycle on top of his head and then climbing ladder so he can put the bike on top of the bus.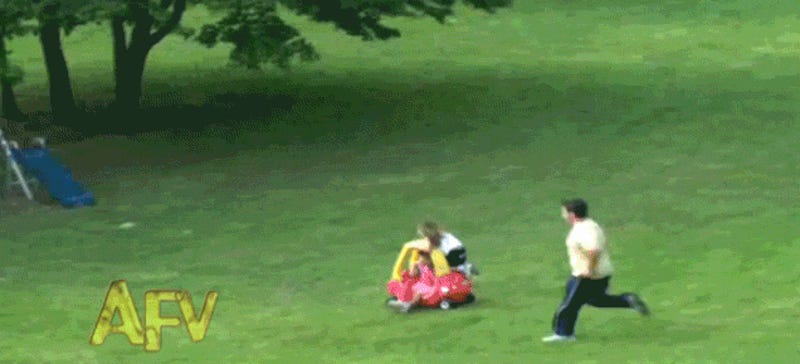 Old man strength. The ability to fix anything broken inside the house. The impeccable sense of direction. The never ending wallet. Dads are basically real life superheroes. Especially this dad, who probably activated the secret powerful dad mode God code you get when you become a father that made him instantly realize…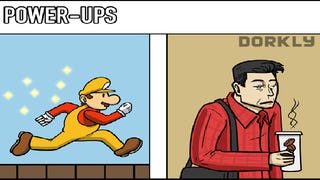 If only video games were real life, right? Caffeine could be ditched for super star power ups, quests would be fun to do and rewarding as opposed to simply job saving and you wouldn't have to worry about budgeting because you would buy everything since it's so easy to make money. Ah, video game life has it so good!
Are movies set in reality? Of course not! Because if they were, everything would be so much harder to do. Killing zombies with head shots? No chance. Having a villain wait to kill you? Never. Easily order a drink at the bar? Come on. Watch Suricate hilariously illustrate the difference between movies and real life in…
We all know what famous Disney princesses and villains look like in the cartoons and movies but what about in real life? How do their beautifully exaggerated features translate into real humans? Pretty good! Artist Avalonis attempted to make real life Disney characters by piecing together real life famous features as…
It's not at all embarrassing or shameful to admit that you learned a lot about life from playing video games. Maybe you fell in love with sports by playing Madden. Or first understood the concept of driving with Mario Kart. Or maybe it was Sim City that taught you budgeting or Tetris that introduced logic or RPGs that…
In a report [PDF] released by the Online Publishing Association on Monday, the standout statistic was that 68-percent of smartphone owners now say they "can't live without their smartphones." What a bunch of babies. I don't care who you are or what you do: You can live without a goddamn smartphone.