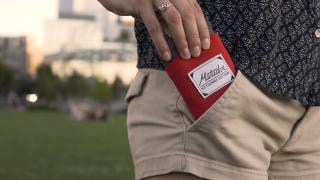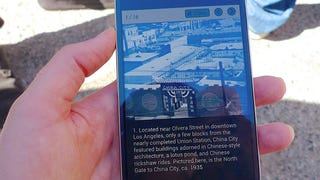 Los Angeles is a big place—over 400 square miles. Even though it's home to the country's largest urban park, many of its residents don't have easy access to public green space—or they might not know where the nearest one is. A new "interactive interpretive" urban trail system hopes to close that distance, while…
What does a culture look like when recreation is forbidden? The Baining, an indigenous group in Papua New Guinea, values work as the highest human ideal, and views play as domain of animals. This has led some anthropologists to deem them "unstudiable" because of their failure to do anything interesting. But a…
Marijuna farmers tried it with bears, and now a parks and recreation department in Wales wants to do it with bees: critters as cheap security.
Netflix is having themselves quite the week, and everyone's favorite insaneo Chinese animators are here to show us how things really happened. Apparently it involved asteroids, disc-headed mutant siamese twins, laser pistols, and the Insane Clown Posse. Although in fairness, that mix of ingredients would have made…
I thought the Honda U3-X was weird, but this personal mobility device prototype by Nissan and AIST actually separates into a whacked out pair of motorized skis on stilts. With its unstable seeming controls, I think I'll stick to walking.
The folks at Wired have put together their Summer Test roundup for 2008-a guide that brings you the best (and the worst) gear that money can buy for outdoor fun. Everything from campstoves to putters to ultralight notebooks are covered, so hit the link to find out what you should be picking up this year. [Wired]
More often than not, Arthur Radebaugh's brilliant series Closer Than We Think! makes practical sense. However, this image which ran in the July 13, 1958 Chicago Tribune, threw me for a loop (cringe-inducing pun intended).
Presenting yet another reason to be glad that it's summertime, the Flying Manta Ray inflatable watercraft. Thanks to Hammacher Schlemmer, we can all live out our dreams of soaring majestically through the air in a big, inflatable manta ray. As you'll be able to see in the video, the Flying Manta Ray isn't so much a…