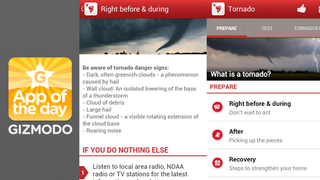 Should you duck and cover or just go about your business? The Red Cross's new tornado app will tell you the difference.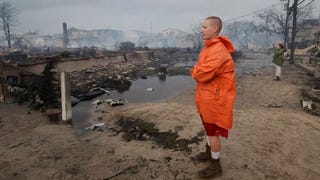 Just hours after Hurricane Sandy decimated the Eastern Seaboard, killing 17 and leaving more than 10 million without power, rescue and recovery efforts from North Carolina to New York City have already begun. Even if you don't live in the regions affected by this super storm, you can still do your part by donating…
Followers of the American Red Cross looking forward to the usual blood drive updates were surprised to find this tweet in their feeds two nights ago. It's not every day the world's largest volunteer services gets "slizzered."
Faced with an "unprecedented mobile response," mGive and the Red Cross have collected over $10 million in relief for Haiti. With text donations pouring in at a rate of 10,000 a second, and average donations of $10 automatically charged to phone bills of mobile users, mGive's system has proved essential for those…
mGive, a non-profit organization working with Red Cross to collect donations via text message, has announced that they have collected over $4 million for Haitian relief. Jenifer Snyder, mGive's executive director, said that donations are coming in at the rate of $200,000 an hour, though they have capacity to take on…
Man alive, even Japan's Red Cross Society is technologically-savvy. Commuters rushing through Akihabara station recently were treated to an augmented reality campaign urging them to donate blood. Anime girls in short skirts = instant win for the blood bank.
Everyone knows you haven't lived until a Black Cat has exploded in the palm of your hand, preferable with the fist closed. Sure you can pour water on the wound and try to clean it up before going to the hospital, but this first aid and preparedness kit from Target should do the trick this fourth when your hands are…