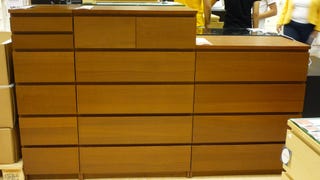 The FCC has announced that AT&T has agreed to refund customers who were unfairly pushed from their original pay-as-you-go wireless plans into monthly data contracts.
There are something like a bazillion apps in the App Store. Do you know what that means? A lot of craptacular apps that should never be put on your iPhone. But sometimes you download an app not knowing it sucks or doesn't work or is buggy or isn't what you thought. Can you get a refund from the App Store? Yes! Here's…
HP has officially killed webOS. Offed it with two dinky sentences in a dinky little press release. It's sad, sure. But what about everyone who bought the $500 (then $450, then $400) hunk of now-scrap metal that's called TouchPad? Updated.
The longest service disruption in Netflix history has apparently been resolved, with normal service resuming today. The company will compensate affected customers by adding a 15% credit automatically to their next bill. [Physorg]
Check out this Sponsored Google Link ad you get when you search for "iphone price drop." Thanks, Apple. Thanks. [Google]