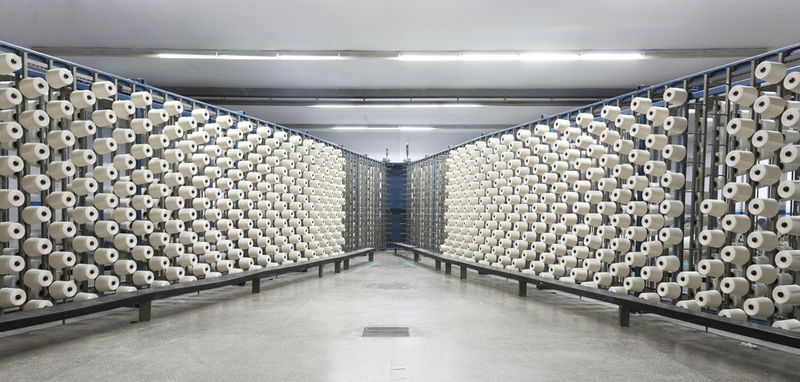 The largest companies consume a shockingly huge amount of the world's natural resources. Ikea, for instance, uses 17.8 million cubic yards of wood a year. When it comes to cotton, there's VF Corp., a relatively unknown corporation that owns some of the best-known clothing brands in the world.
Injecting fluid into the Earth can trigger earthquakes, but not every injection well is related to fracking. While the controversial process has brought a particular method of resource extraction into our day-to-day vocabulary, other types of injection wells can be just as guilty of triggering unintended consequences.
Ah digital currency. It's all in our collective hive-mind right? Coming and going in bits and bytes. Nothing to see here. So why is a hacking process called "Bitcoin mining" using $150,000 worth of electricity a day? This had better be good.
Back in July, we reported that the Science Fiction Encyclopedia would be going online as a free, searchable resource — with 3.2 million words, as opposed to the 1.3 million words the Hugo-winning second edition had in 1993. Now it's up, and it's a pretty neat resource. It's especially good for some writers who are…
You're soon going to have an awesome new resource for finding out about science fiction — the third edition of the Encyclopedia of Science Fiction, with some 12,000 entries and 3 million words, will be online for free.
You don't have to simply be a fan of Apple products, you can actually help build them. The company has hundreds of job openings in everything from operations to HR to hardware and software engineering. It probably helps to have a friend at the company, but you can just cold apply for positions through Apple's site.
One Earth just doesn't cut it anymore. As our population grows and we continue to consume resources at an alarming rate, we'll need the equivalent of a second Earth by 2030 to maintain our current lifestyle. That's the finding of the latest report from the World Wildlife Fund. And since we don't have a spare lying…
Dead Space, a new game from Electronic Arts, brings parasitic "we want to kill you, kill you, kill you" aliens back into fashion just in time for next Halloween. In the far future, humans have depleted all of the natural resources on Earth, so private corporations begin sending out enormous ships called…