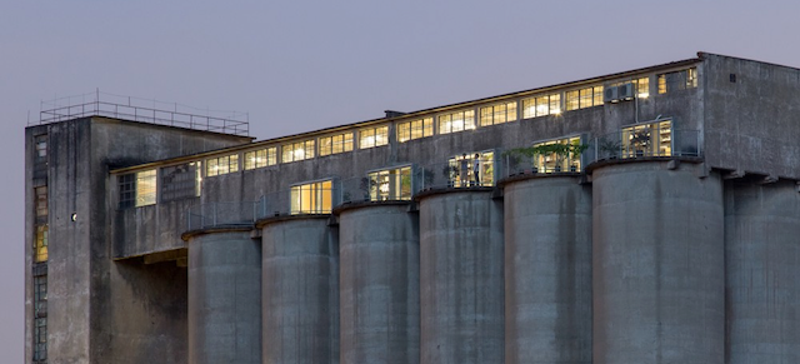 The oldest beer factory in Guangzhou, China, dates back to the 1960s—a hulking concrete building on the edge of the Pearl River, with 12 silos rising 114 feet into the sky. Two years ago, O-Office Architects decided to do something with the 60-year-old behemoth: Turn it into their own studio.
Recycling e-waste is kind of important. Our devices are full of heavy metals and toxins that probably shouldn't just chill in landfills. But iPhone repair company Twice Used is designing housewares that put a new spin on old handsets.
When the Houston Astrodome opened in 1965, it was hailed as technological marvel, the first enclosed, air-conditioned stadium ever—and the "eighth wonder of the world," according to some Texans. By 1995, it was so dilapidated that players refused to use it. Today, it's an abandoned shell with a different nickname:…
This spring, when City Council voted to demolish the mall at South Street Seaport, they announced that current tenants would be allowed to stay until the summer's end. But many anchor stores chose to move out earlier—and two designers from Brooklyn were determined to take advantage of the abandoned store space.
Post-industrial cities have long struggled to find new uses for the (often gargantuan) factory infrastructure that once made their towns boom. Usually, that means a park or a museum. But a few cities—like Genk, Belgium—have tried a more experimental approach, turning these decrepit sites into unusual creative spaces.
Nooka, venerable maker of sci-fi chic watches, doesn't want you to throw away the box your new watch comes in. They don't want you to recycle it either. They want you to eat out of it. Wait, what?
We've seen appealing-looking reusable water bottles before, but there's something particularly charming about the Bamboo Bottle. It's made of tough Phyllostachys Pubescens bamboo and will hold many hot and cold beverages without ever allowing chemicals to leach into your drink.
Step one: Throw empty beer bottles into a 20x30 foot bulletproof glass cage. Step Two: Gather the shattered bottles. Step Three: Re-imagine the shards of glass into prisms of light. Recycle, Reduce, Reuse. It's easy to do. [Glassphemy via Core77]