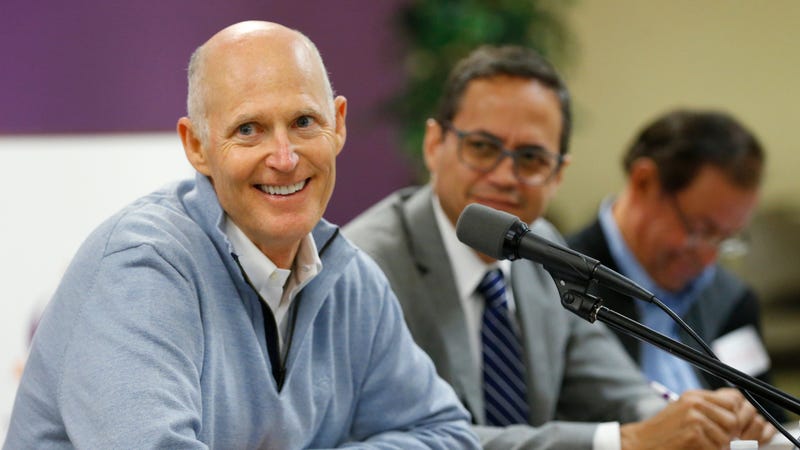 Florida governor and environmental savior Rick Scott has done it again—made a decision based primarily on his concern for the environment. Actually, strike that and replace with the opposite.
This morning, Florida Governor Rick Scott announced that 10 more people in Florida have contracted the Zika virus, likely through mosquito bites, bringing the total number of confirmed cases to 14 cases. Citing the increase, the governor also asked the Centers for Disease Control and Prevention to mobilize an…
Click to viewFlorida's gubernatorial race has been too tight to call, which is why CNN brought the two candidates on for a debate last night. During which Democrat Alex Sink was busted, on camera, for receiving an illicit text from her campaign.