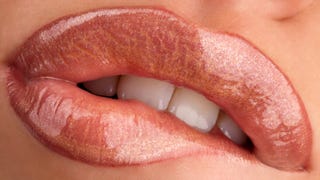 Tomorrow, as you are almost certainly aware, is Valentine's Day. For some of us, this a particularly blissful time of year. For others it's one that calls for intense cynicism. But regardless of your stance on Valentine's Day, there's no way to avoid being bombarded with romantic imagery. So you might as well take…
Apparently, it's time for ROACH, the secret society of evildoers dedicated to thwarting real-world superheroes, to mobilize. Because 2010 is the year of the citizen superhero, says one expert.
Ever since the real-life Allegiance of Heroes of Cincinnati crawled out into the light, we've been patiently waiting eventual rise of real-life Supervillains, and today is that day. Meet ROACH, the finest super villain society.
When you build a real-life superhero team, you're only asking for trouble from a real life supervillain. The "Consortium of Evil" has placed a bounty on Shadowhare's identity. And so it begins.
Until we get organic cyborg beetles at the pet store, we'll have to use these RC helicopters that look like real roaches.
Japanese entertainment rag BARKS is floating the idea that the Wii puts out a sound frequency that "calls out" to and attracts the dirty little creepy-crawlers—gokiburi, one of my favorite Japanese words, even though I hate roaches. It's probably bunk and (BARK admits it might be), but have any of you noticed your…