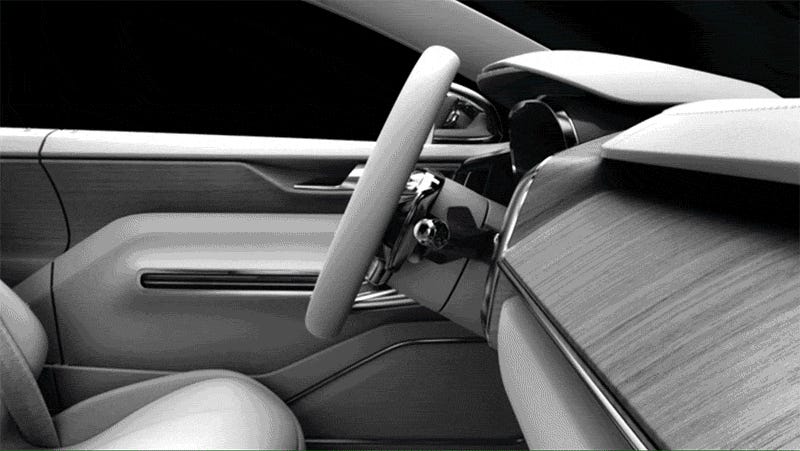 As usual, traffic was apocalyptic on the 10 Freeway. So I cued up the Master of None episode I didn't finish the night before, pulled out the Greek yogurt I hadn't had time to eat for breakfast, reclined my seat way back, and relaxed. I may have even dozed off as my vehicle steered its way towards Santa Monica.
Here's a thought: Wouldn't passing a big truck be an awful lot safer if a video display on the vehicle's back showed drivers what was happening up front? The "transparent truck" concept isn't exactly new, but Samsung is now trying to bring the idea to life, with a prototype truck whose display-covered caboose…
Sitting at a red light can feel torturously long, but yellow lights often seem suspiciously short. It's not all in your head: some yellow lights are too short. There is an ideal minimum length of a yellow traffic light. You just might never experience it (especially if you're from Chicago).
The Runehamar Tunnel on the west coast of Norway is a piece of disused underground road infrastructure that has found an unexpected second life through its new and bizarre purpose: it now exists solely as a place for setting fire to things.
The Nike Hindsight cyclist's glasses from designer Billy May (we loved his Torn lights before) are designed to do one simple thing: stop cyclists from getting hurt on the roads. At the extended side of each lens is a carefully arranged high-power Fresnel lens that captures the view to the sides of the wearer's head,…
Chrysler has announced its intention to bring internet access to its vehicles. The functionality will be added to existing models this year, and will be followed by assembly line produced, internet ready automobiles. The connections will rely on mobile phone towers and a monthly subscription charge will be levied on…