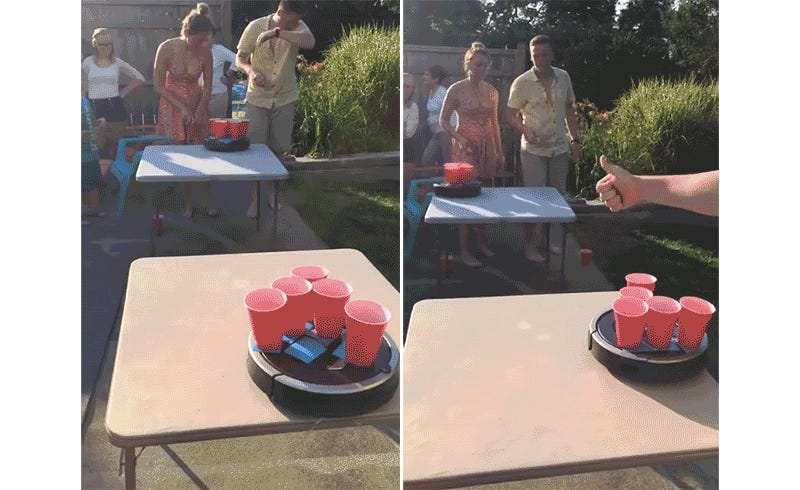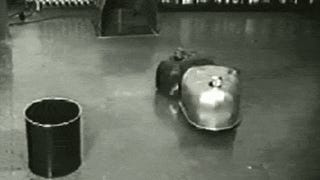 We here at Gizmodo enjoy a rich, vibrant history of tiny creatures riding Roombas. So naturally, we can think of no better way to welcome Baby New Year than with an actual baby. Riding a Roomba. Straight into 2014 and into our hearts. Our clean, dust-free hearts. [@hellogiggle via Kyle Wagner]
Roomba-riding cats are a real problem to society. Costing the taxpayer MILLIONS each year in emergency room visits, carpets are looking a right old state, with humans too scared to turn their robot vacuums on. Enter the cat-ejection Roomba add-on.
Roombas have evolved over the years into a fairlyimpressive product, except when it comes to corners. Apparently bothered by this, iRobot's engineers have patented a Roomba with a corner specialty. The secret trick: it's square.
Unequivocal proof that humans evolved from Roombas. Or wait - was it the other way around? Just when you thought that man could not love an automatic vacuum at any greater capacity, it goes all Every Which Way But Loose on us.