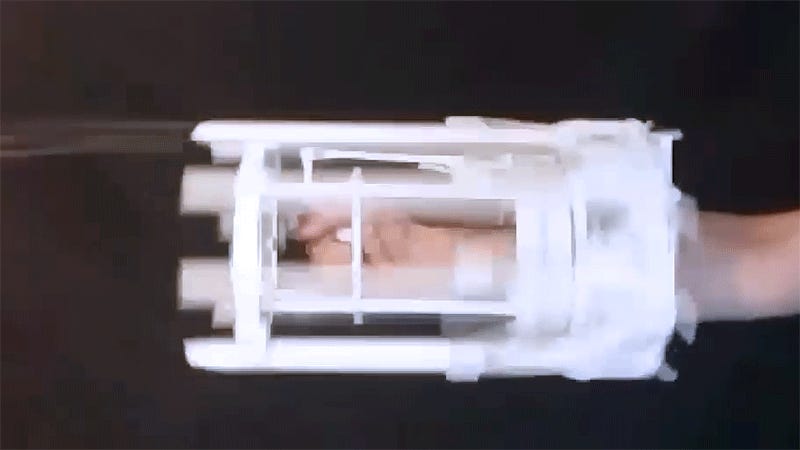 Matthew Davis' Arcus is officially the most impressive thing we've ever seen come out of a 3D printer. Sure, cheap prosthetics and replacement body parts are important uses of the technology, but this spinning rubber band blaster is what finally makes us want to put a 3D printer on our desks.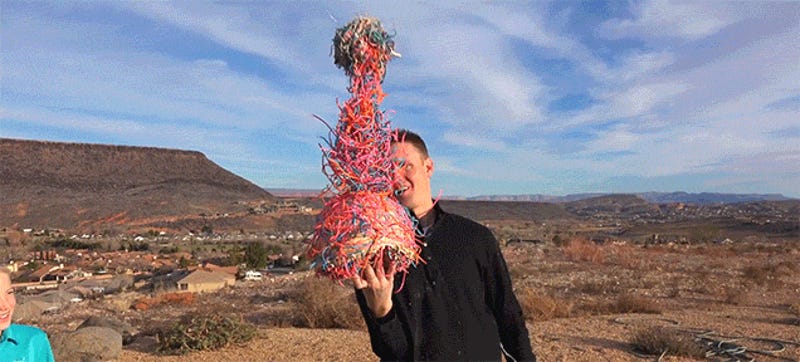 A giant rubber band ball? So much fun. Just slice the thing open and you'll see it quickly grow and explode up and basically find the monster that wants to unleash itself from its rubber ball prison. Once its cut open, the sound is also interesting to listen to. You can hear the slow movement that the bands are making…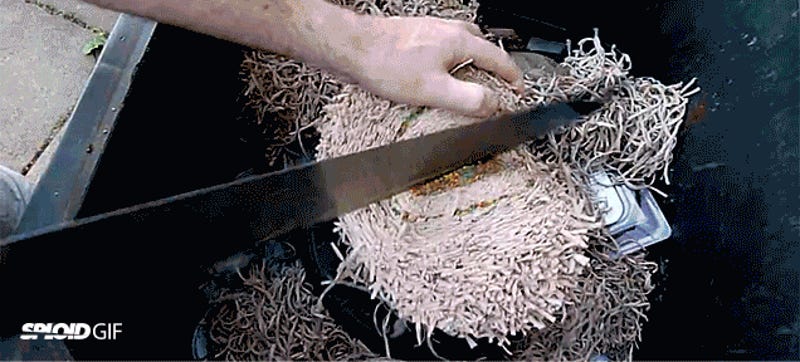 This has to be one of the grossest and coolest things I've seen in a while: A guy cutting a giant rubber band ball in half. At one point it feels like the thing is alive and getting ready to jump on the dude's face and suck his bodily fluids out of his eyes, mouth, and nostrils. Disgusting spaghetti monster.
Witness the awesome power of a fully armed and operational package of rubber bands. This video shows exactly what it looks like when a watermelon detonates under the force of hundreds of rubber bands, in awesome HD, courtesy of The Slow Mo Guys.
Actually this product is lacking tech entirely, but it is still a really innovative idea that I'm pretty angry that I didn
t think of. These are four-way rubber bands. Basically it is just like two rubber bands that are attached perpendicularly to each other to properly secure things like board games, books, papers…