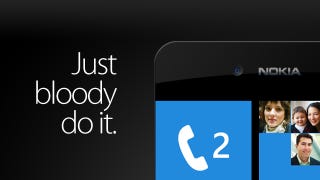 We're all pulling for Windows Phone. Have been for a while. Thing is, it's just not there yet. There's no single drop-dead-amazing god-phone on the platform. Yet. Hopefully, Nokia's going to be pulling back the curtain on just that next week at Nokia World. Here's what we (think we) know so far.
The OCZ Sabre asked us to compromise, featuring a sharply limited number of display-integrated keys, so we asked it to do the same: dip below $200, or else. Today, ZipZoomFly is listing the Sabre at a reasonable $135.00.
With the Sabre, OCZ has made good on a CES promise: to take Art Lebedev's OLED-in-each-key concept and adapt it for the mass market. Along with a lower price, though, this means a less impressive feature set.