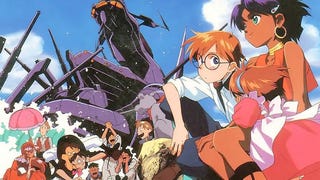 Hayao Miyazaki. Osamu Tezuka. Hideaki Anno. You know these names, and if you don't, you know their work (Spirited Away, Astro Boy and Evangelion, respectively). But not every awesome anime in every famous director's oeuvre gets the same attention, so here are eight works by anime's greatest directors you probably…
There'll never be a webzine to replace the late, lamented Internet Review of Science Fiction, but a new publication, Salon Futura, comes pretty darn close. The first issue includes smart essays, book reviews, and a heartfelt Satoshi Kon obituary.
Paprika and Paranoia Agent director Satoshi Kon passed away this week, but before he died, he wrote a final blog post to his friends, family, and anime colleagues.
Japanese animation has lost one of its giants. Satoshi Kon, director of Paprika and creator of Paranoia Agent, has apparently died at age 47. Gainax employee Takeda Yasuhiro tweeted the news a short time ago, and it was confirmed by Madhouse's Masao Maruyama via the Otakon committee. Paprika, Kon's lush exploration of…
Satoshi Kon, the director behind such surreal animated films as Paprika and Perfect Blue is taking a crack at child-friendly fare with his all-robot road movie The Dream Machine. The film's first images highlight Kon's strange and lovely robotic creations.
Who's coming back for season four of Doctor Who? Everybody! Seriously, just about every monster and supporting character that ever appeared on the old or new series is making an appearance, according to these probably partly fake spoilers that are making the rounds of fan sites. Click through to read which comebacks…