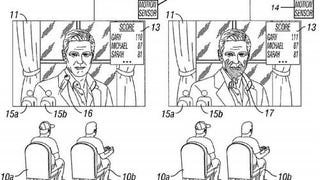 Somehow we missed Sony Computer Entertainment America's fourth wall-breaking patent application earlier this month, but here's how the concept would work: Using a PS3, you'd control an on-screen avatar to throw tomatoes at actors, and even kick their ass…literally.
In a non-exclusive round table with various outlets like us, Kotaku and Engadget this morning, Sony Computer Entertainment America's CEO Jack Tretton gave us some great looks behind the public curtain of the PlayStation brand. In short, they know what's wrong with the way they made the PS3, and they know how to fix…
A blog for everyone at SCEA to write on, from execs and down? This is a smart move for Sony. They can respond to rumors and break news here. And we can all comment and link to it. I mean, when is the last time you visited playstation.com? Check it out.
I once had a friend who was not only an alcoholic, but an angry alcoholic that would not only vomit all over himself, but would punch his friends and shout at them while he vomited all over them, too. Sony, you are helpful to us here at Giz. I might even say kind. But right now, as you ban sibling gaming site Kotaku,…