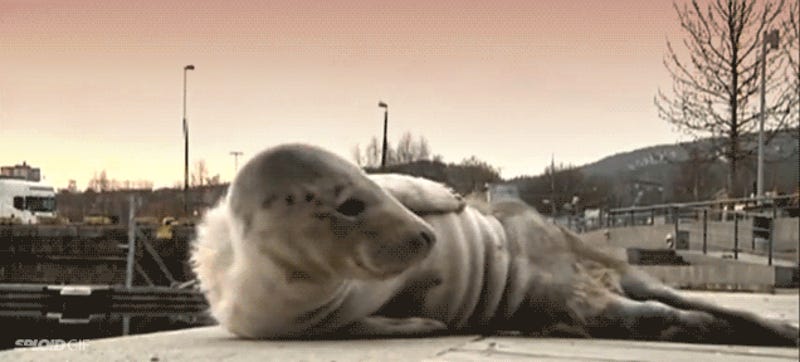 Some people found a baby seal crying for attention far away from the open sea, in the city of Sundsvall, in eastern Sweden. Apparently, instead of calling some emergency service, they just filmed her with their cellphones. A sad sign of the times, I guess. So eventually she was like "wtf, screw you humans," went back…
The US suffered a tremendous loss Saturday in Afganistan when the downing of a Chinook helicopter took the lives of 31 special forces troops. As Danger Room reports, it may have been an entirely new Taliban weapon that did it:
Ever since SEAL Team 6 blew up its downed, stealth Black Hawk, aviation geeks around the globe have been trying to figure out what the hell it was. One flight expert has gathered the clues and created this detailed rendering.
I know, I know. The robotic seal is really just a robotic arm dressed in a furry seal outfit, but boy is it cute! And when you see it nail 99% of its shots, it's a better shooter than Larry Bird, Steve Nash and Ray Allen put together. [io9]