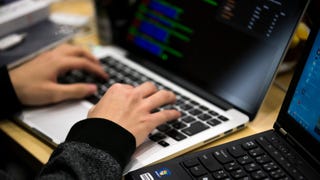 It feels only natural that 2017 would be the year we experienced one of the worst security breaches of all time. The Equifax hack affected 145.5 million U.S. consumers, but what's really shady is that the credit report company suffered another breach months before the one they disclosed in September. And trying to…
Home Depot has confirmed that 56 million cards were compromised in a major security breach between April and September of this year. The breach affected customers in the United States and Canada.
Symantec, a security company, has found that third party Facebook apps have accidentally had access to Facebook users' accounts for years. Specifically, they could see your profile, photographs, chat and also have the ability to post messages and mine personal information.
Personal details, and maybe even credit card details as well, have been stolen from the PlayStation Network after hackers broke into the system sometime before the 19th of April. But why did it take Sony so long to tell its customers—me! You! Your neighbor!—that they were hacked?
Citibank's iPhone app accidentally saved private user data such as passwords, account numbers, and bill payments in a hidden file on phones. No security breach has been reported, however Citibank is urging its customers to upgrade their app to fix the flaw and delete any saved information. [WSJ via Fast Company]
We told you this morning: AT&T is now taking orders with pen and paper. Is this the exclusive partner that Apple wants to sell their precious iPhone 4? I thought only hookers did this nowadays.
Apple's iPhone 4 pre-ordering has been a total disaster, but it gets much worse: An AT&T insider claims that this iPhonecalypse may be related to "a major fraud update that went wrong." The bug is exposing AT&T users' private information.
Unlike you guys, the FCC is taking the iPad security breach a little more seriously. The two high profile issues are causing the FCC to step up their scrutiny of online security and privacy issues. They're calling the iPad breach a "classic security breach" and have put cyber security on high priority through their…
Several Verizon Wireless employees stumbled upon the Pandora's Box of personal cellphone accounts, that of President-Elect Barack Obama, and couldn't help sneaking a peek. Luckily, the account was old and out-of-use, there's no indication that email records, voicemails or call contents were monitored, and at the very…
The ease of use iPhone integration that allows you to dial numbers, look up addresses and send emails directly from links in Safari may actually be the iPhone's downfall. By formatting a "dial" link incorrectly so that the webpage shows one number, but the actual number being dialed is something else, exploiters can…