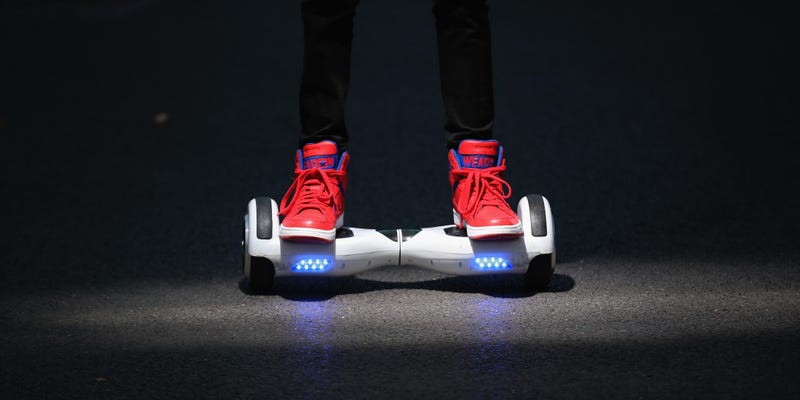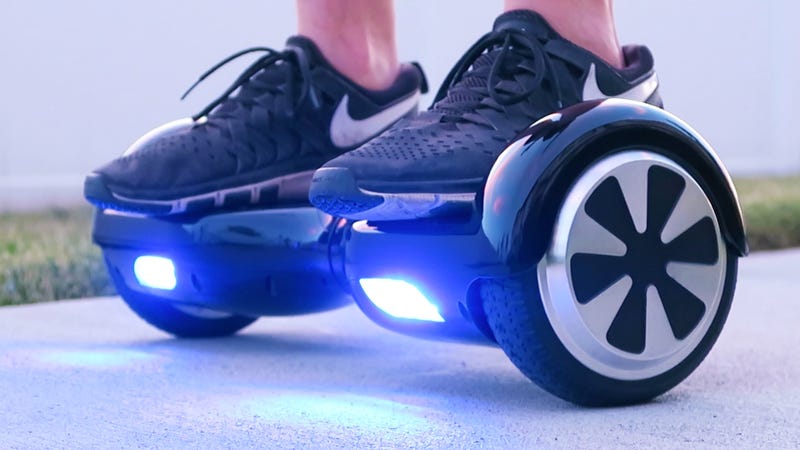 British police reminded the public yesterday that it's illegal to ride "one of these" in public. And by "one of these," the fuzz means self-balancing scooters. That didn't stop the press from calling the wheeled contraptions "hoverboards." Ugh!
Click to view
Sure, it's an ad—an ad for Washington's Lottery—but who wouldn't want to joust with a friend on a pair of Segways? Or play polo? Just let me know when you win the lottery, and I'll be there to help you spend it. [Creativity-Online via CrunchGear]
Segways are nerdy and awkward, there's no way around it. This solowheel, a "self balancing electric unicycle" is just as nerdy as a Segway but slightly less awkward. The Solowheel only weighs 20 pounds and comes in a relatively small package and is definitely no where near as unwieldy as a Segway. Plus, it doesn't…
A Segway i2 that's customized to fit into the Tron universe? Never before has personal transportation been so simultaneously geeky and inspired. This is the light cycle mall cops use on the Grid. And it was shockingly easy to make:
How to make the Segway less dorky? If you're not Steve Wozniak; can't afford Colorware, or you're money-rich thanks to your city tours business, the only other way is to mod it with larger wheels for topspeeds of 40km/hr.
Best Buy has started a 19-store trial of a new section for electric scooters, assisted bikes and Segways. The new business plan, in full: lure customers in with below-wholesale CDs, then pitch them to buy multi-thousand-dollar personal transportation devices favored by eccentric billionaires and mall cops. Though to…
There's nothing more you have to do than point and laugh at this poor woman and her Segway. You would have thought the other woman would be the one to eat it, karmically speaking. [BBG]
Any place where you can ride around on Segways and Pocket Bikes and still get to hang out with the freaks who used to play Magic near the computer lab in college and are now making more money than God is a place for us. Fun Mechanics (?? where are these site names coming from?) has a delightful photoset of all the…