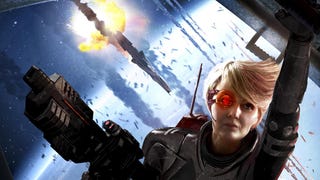 To self-publish or not to self-publish… That is the question more and more aspiring authors are asking themselves these days. And with good reason—self-publishing has come a long way in the decade since it really hit the market and many of the blatant scams of the past have been outed by an increasingly well-informed…
The Science Fiction and Fantasy Writers of America has long had certain requirements for membership: You have to publish a few short stories or one novel, with a publisher paying "professional" rates. But what about self-published authors, who are making a decent living off their writing?
Erotica featuring Sasquatch, minotaurs, aliens, and boar gods may not fit everyone's tastes, but some authors have made a killing selling monster sex ebooks. But some ebook retailers, notably Amazon, have been cracking down on cryptozoological smut, making it harder for writers to sell their books to readers who are…
Apple has added a new section of the iBookstore called Breakout Books that highlights up and coming self-published books from "emerging talents."
Skeptical of a little e-book you've never heard of that has 28 five-star reviews on Amazon? You should be. Turns out in many cases, the authors are paying for reviews.
Everybody wants to be successful. And if you've ever told anyone that you're writing a novel (or screenplay, short story, comic book, rondel, etc.) you'll find out that most people you know are writing or planning on writing or want to write something too. This means there are a lot of people who want to be successful…
There's been a lot of talk lately about Amanda Hocking's amazing journey from self-publishing to a multi-million dollar book deal with St. Martin's Press. But Hocking's success story — selling a million e-books on the Kindle, getting a major publisher — remains a rarity, cautions a story over at MediaShift. And…
Amazon's Kindle hasn't just revolutionized the publishing industry by making dead tree tomes increasingly obsolete. It's also opened the door to thousands of self-made Shakespeares, self-publishers who sell their written wares—sometimes very lucratively—online. Oh, and spam. Lots and lots of spam.
Amanda Hocking doesn't have a deal with a major book publisher. Just as well. Because the 26-year old author is making millions self-publishing through Kindle, selling 100,000 copies of her books each month and keeping 70% of the proceeds.